Our Beginning
The history of Air Handling Systems begins when Arthur Scott returned from World War II where he was stationed with the Army Air Force as an aviation sheet metal mechanic, renovating aircraft for impending action overseas. After settling in with his family, he decided to open his own industrial ventilation sheet metal shop. He and his father, an Electrical Engineer, formed Sheet Metal Fabrication Co. Inc., which specialized in industrial ventilation, dust collection, and fume collection. They served the local Stratford and Bridgeport, Connecticut area including companies such as Remington Arms, Singer, AVCO, Pepperidge Farms, Harvey Hubbell, General Electric, Sikorsky Aircraft, United Technologies, and others.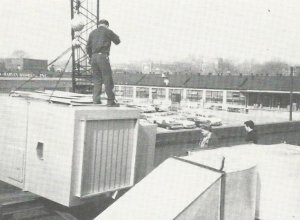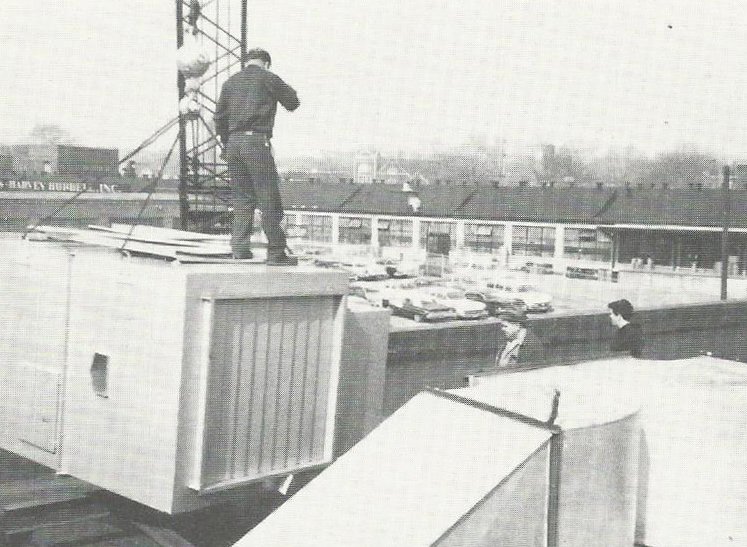 In the early 1960s, Arthur's son Dave followed in his father's footsteps, and after attending trade school, started his own industrial metal installation company located in Bridgeport Connecticut. In 1964, Dave and his father founded Manufacturers Service Co., Inc., combining their expertise and companies. The new company at that time was mainly involved with maintenance sheet metal projects, including industrial ventilation for manufacturers in the Bridgeport, Connecticut area, such as Sikorsky Aircraft, Carpenter Steel, and General Electric.
During the 1970's Dave quickly realized that many of the projects they worked on needed the same material. He determined the best way to serve the customers was to produce an inventory to pull from rather than make products for each individual job, so they built a warehouse of dust collection and fume collection duct work and blowpipe supplies allowing them to react immediately to get the job done. Because of this, Manufacturers Service Co. became known as the company that could "get the job done", and helped immensely in building their customer base.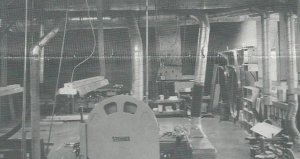 In the 1980's, the company transitioned out of the installation business entirely and shifted all staff to fabrication. This is when the name "Air Handling Systems" was established along with Manufacturers Service Co., Inc. to better describe exactly what the primary business did. The company began selling fabricated dust collection duct and fittings to sheet metal contractors rather than the end users. In order to increase and diversify its customer base, the company started attending trade shows in Connecticut, Massachusetts and New York, demonstrating their inventory and fabricating capability. In 1982 they attended the International Woodworking Fair, their first national trade show, and started targeting the dust collection needs of the woodworking industry and working with various dust collection manufacturers.
Today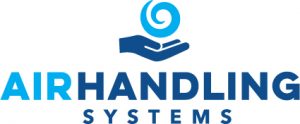 Air Handling Systems, located in Woodbridge, Connecticut, is known as a leader in the dust collection and fume collection industry as well as for industrial ventilation and air handling. Having created dust collection systems for Norm Abram's New Yankee Workshop, This Old House restoration in Milton Mass., and thousands of woodworkers, working with woodworking dust collectors, Air Handling Systems is known nationally in the dust collection industry and for industrial air handling.
But that's just the start. We are also known in the HVAC, aerospace, pharmaceutical, chemical, powder and many other industries for both dust collection and fume collection. Air Handling was one of the first companies in the spring of 1995 to offer products on-line via the Internet. Today we continue to update and improve our site and are constantly working to make it more helpful and useful.
Each year we ship our air handling systems to virtually all fifty states. We also ship to Canada, Mexico and many countries located in the Caribbean, Central, and South America. Through the years of shipping to all corners of the Americas, we have developed an expertise on the best packaging methods and most cost effective shipping procedures. Our ability has reduced delivery cost and transportation time to our many thousands of satisfied customers.
Since 1950 when our family first started in the sheet metal business over 70 years ago, we were and still are an American Owned company and are Proud to produce air handling systems with American Labor and American Material.
The Next Generation
In the future, as in the past, Air Handling Systems is dedicated to providing a full line of high quality dust collection, fume collection and industrial ventilation HVAC duct supplies. We will continue to provide superior customer service and support to meet the needs of a constantly changing industrial ventilation environment. In meeting those needs we will continue to provide all the information you need to make a well educated purchase.
We promise to continually use timely means of communication to help provide you with the support and service you deserve. Whether you are a facilities manager, plant engineer, maintenance worker, dust collector manufacturer, woodshop owner or anyone else in need of our products and support, we will do our best to provide you by all means possible the best dust and fume collection components.